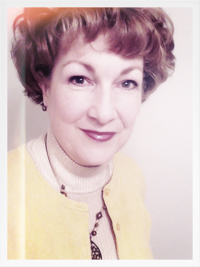 Truthfully
while an 'About' page might be expected,
any business is really about YOU and what YOU need.
And hopefully in finding one who offers the services you're looking for,
you also find that pleasant person easy to work with …
someone who will provide exactly what you want – in addition to what you need.
Most important to know about me is that
I believe you are worth celebrating and remembering.
Pictures are more than ink on paper.
"You'll never pass this way again."
I capture and print a great moment taken at just the right instant,
that stirs up something good inside when you look at it.
It's what you'll enjoy for years … and always be glad you have.
As a boutique studio offering full service portrait photography,
I'm a maker who provides matted and mounted prints, frames, canvas,
and custom collections – in addition to digital files.
That might be more than you were thinking about,
but it's everything you'll appreciate having.
How would you like your pictures?
Looking for something for a certain wall?
or maybe you're a fan of collections? … a custom keepsake box?
What about an album of slip-in matted pages that you can add to over time?
THAT would be a great collection and treasure!
Especially if you're hiring someone to take them,
where DO you want to see your pictures in 5 to 10 years?
If the answer is "on a CD in my desk drawer", we're probably not a good fit!
Graduating Seniors . Weddings . Newborns
Seniors moving to 'next' … couples beginning 'forever' …
and the one-week-fresh newborn …
I LOVE them.
If you're looking for senior pictures, a wedding photographer, or a newborn session and announcements,
I can certainly help you with what you need AND want!
And you'll own something you'll always be thankful you have.
Phone: 423.507.4350
Wedding Package Information
Portrait Session Information
Basic Studio Policy