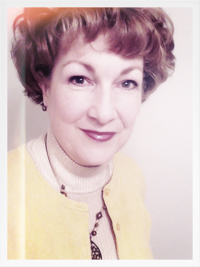 In my growing up years, Dad always had camera in hand.
(I have and occasionally use the same camera),
and we often watched as he developed black and white film
in the laundry room at night.
Today, for me, it's 'back to roots' …
color, light, everyday life, and special days instead of school days.
Memories are made art for your home (and future)
in modern classic style with heirloom quality.
Capturing single meaningful moments and important details are what I do best for you!
As a full service photographer,
I believe life and loves should be in print, "Family As Art".
Custom framing, wall collages, canvas, and a variety of home decor
and personal image products are all waiting to be filled with 'you'
… displayed where everyone can appreciate and remember.
Not everyone wants or can afford a canvas for the wall,
but the enjoyment and satisfaction in an actual print of some kind IS for everyone.
Give your loved ones and friends place and presence,
instead of keeping everything "in the cloud".
Technology never stands still.
Floppy disks are gone … CDs are on the way out.
Unlike those past, ours may be a generation not represented well in the future
as we lose our images, stored on gadgets and media that become obsolete.
Graduating Seniors . Weddings . Newborns
These three areas I LOVE and choose to concentrate on – they just fit …
seniors moving to 'next', couples beginning 'forever', and the one-week-fresh newborn.
The most wonderful thing after nearly 10 years has been coming full circle …
the graduating senior session, engagement and wedding pictures,
and then the newborn … and we keep moving on!
You're in a special season of life right now,
and today would probably be a good day to call or contact from the menu!
Phone: 423.507.4350
Wedding Information and Pricing
Portrait Information and Pricing
Recent Weddings Gallery Page