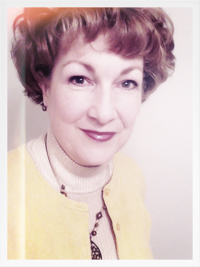 'Wife', 'mom' … and 'Dee' to 6 little "stair steps".
In my own childhood, Dad was the photographer and we watched him
develop black and white film in the laundry room.
One of those pictures STILL hangs on our wall because special memories, people,
and events are important enough to 'own a place' at home.
You are beautiful. Your family is beautiful … and worth celebrating.
As a boutique studio offering full service portrait photography,
I'm a print maker who will provide you with
framed and matted portrait prints, canvas, and album collections.
Yes, digital files are still an option,
but you should never believe they're the best thing you can have!
They're not permanent.
Your life deserves – for now and future – to be in print.
When we first meet or talk about your portrait session,
I'll be asking "how do you want to be photographed? … how do you plan to use your pictures"?
Are you looking for a frame or canvas for a particular wall?
Or maybe, instead, a 'private' keepsake box collection?
A book? A beautiful matted album … that you can add to over time?
Where do you want your pictures to be in 5 to 10 years?
If the answer is "on a CD in my desk drawer", then we're probably not a good fit!
We'll print it … place it … value it …
and remember that digital files are a useful form of backup.
Graduating Seniors . Weddings . Newborns . Family
Three groups I LOVE for their 'season' and connection fit together perfectly and are celebration milestones!
Graduating seniors moving on to 'next', engaged couples beginning 'forever',
and the one-week-fresh newborn …
If you're in one of these special seasons (or even if it's just an 'ordinary day')
today is probably a good one to call or contact!
Get started today on owning something you'll always be glad you have …
Phone: 423.507.4350
Wedding Information and Pricing
Portrait Information and Pricing
Basic Studio Pricing and Policy