I LOVE littles … little men … little women.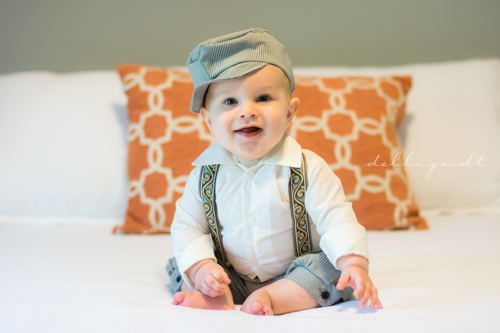 We have five of our own, and since they all live away we take
every opportunity to photograph whenever they come home.
Even when we miss our window of opportunity for the perfect fit
in clothing (which happens quite often with babies), we press on …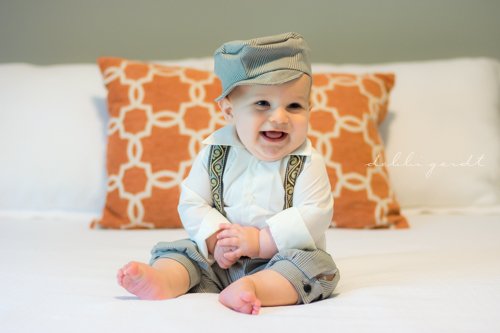 Little man Asa thought the whole thing hilarious: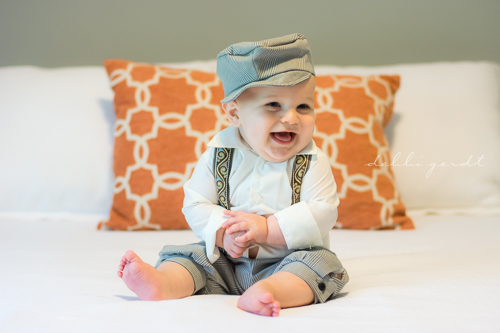 (Not sure though if he was laughing about his clothes …
or laughing at us laughing about his clothes):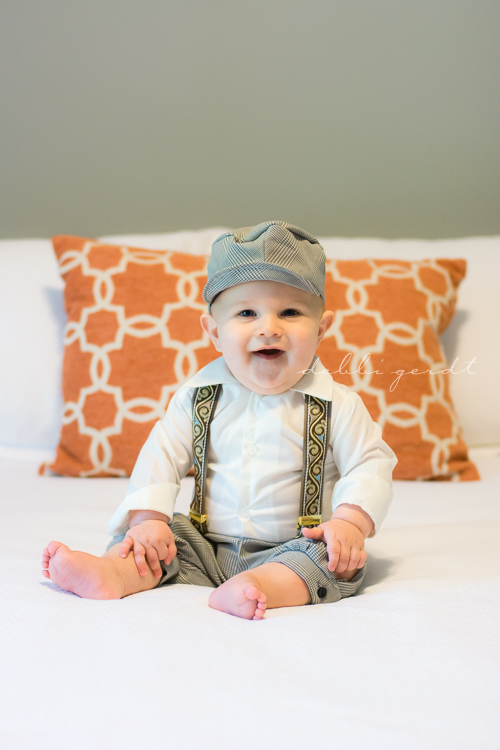 Regardless, true success is in making a memory.
If you bring me your littles, we'll make it a great experience!
We'll get them to smile and laugh …
and try to get the serious and thoughtful one as well: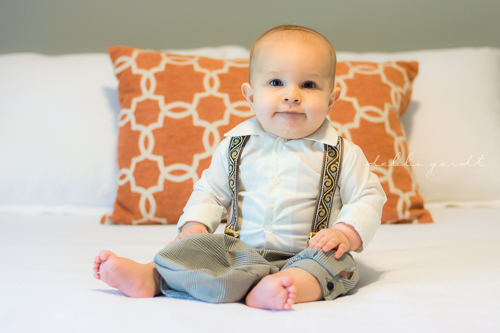 Oh. My. Heart.