Did I tell you we have a grand puppy?
We met him in June.
And this is his 'moment of fame' online.
He's perfectly excitable, loves lovin' (hates cratin')
and already knows how to smile for the camera.
Every bit as adorable as the little white fru-fru
that advertises for Cesar: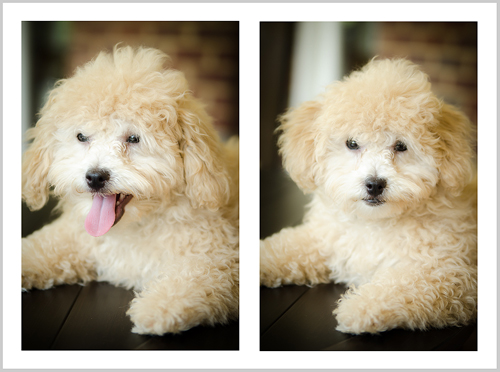 Puppy Love.
We got it.