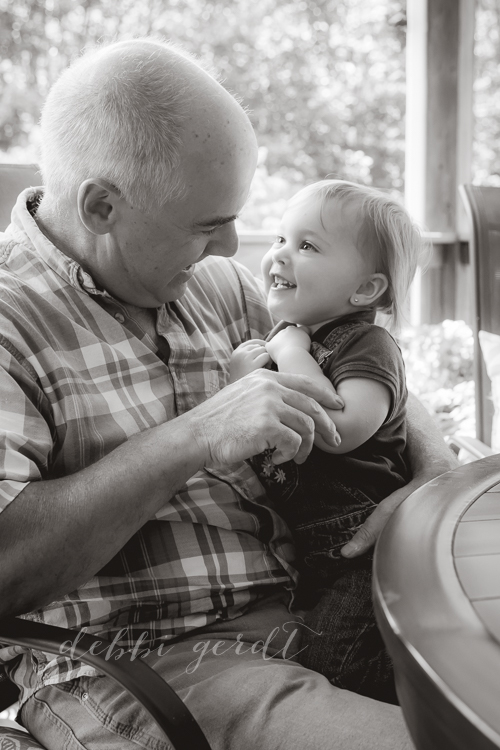 One of the biggest differences between professional and amateur,
aside from education and training, or knowing how to 'make' an image,
is in knowing what to show … what's really worth keeping?
(Basketball, volleyball, or baseball pictures with no basketball,
volleyball, or baseball in sight can send me over the edge – ha.)
This is what photographers (should) do – capture … cull … edit for BEST.
'Keepers' are always the goal, the ones that stir you up inside!
Seriously, in spite of what appears to be the norm today, no one
needs a LOT of pictures … but it's worth paying for a few GREAT ones.
And these special shots deserve to shine for 'ever after' in print …
the memory and moment there to see somewhere in the house for years to come,
made into a gift portrait (for sure), placed in an album, or given
a home in a keepsake box … others to be added over time.
Up above is one good Pop …
and in this moment his girl only had sparkly eyes for him!
In years to come she won't remember this day at. all.
… but she WILL be able to look at this picture
and know the feeling was mutual.