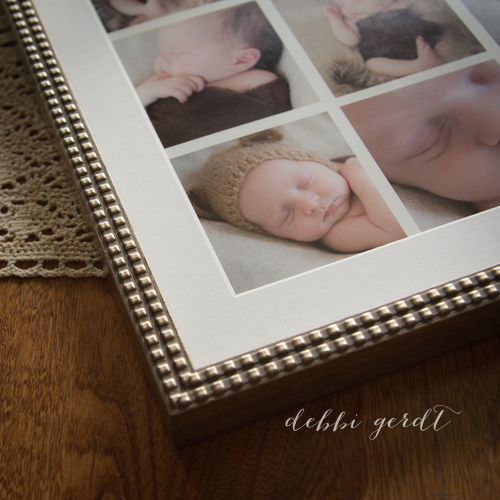 While I do offer digitals, I and the person wanting a 'disc' are not a good match.
It's not the best thing I can do – or the best thing you can have!
In offering you 'best', all sessions result in your owning some form of print.
Children's sessions, seniors, and of course weddings all include print.
Digital files are available. But I truly believe images are at their best enjoyed
daily in our homes, not just scattered across the web or collected in our phones.
People always love their print and usually have more than one favorite they'd enjoy
in a collection of some kind. They don't always care to have an album or press book.
Here in the South the phrase, "… don't care to …"
actually means "I'd be happy to." ( … it's true …)
So we're not using the southern meaning for "don't care".
Albums really are not for everyone. Some genuinely don't want them.
That's why many product and framing options qualify as 'alternative album'.
The alternative album is just a collection of your favorite images.
It's the custom choice that fits a custom experience.
"Having everything you like – just the way you like it."
… and whether 'North' or 'South', THAT means the same thing!