For the Happy Couple and Parents …
Wedding Day and Bridal Session …
(or Wedding Day and Location Portraits) …
LOTS of possibilities for what a pair of albums might contain!
Here, a beautifully soft and 'luscious' patterned leather custom cover
enveloping substantial flush mount, lay-flat page spreads for a special couple: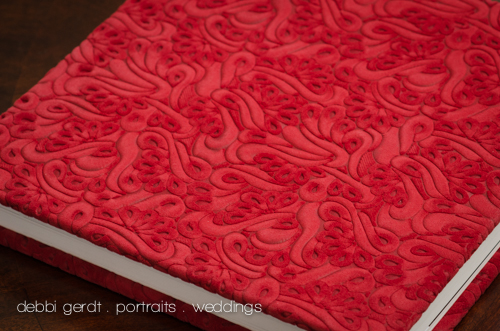 Definition of 'luscious': "richly verdant or opulent". Yes.
The Companion, a slightly smaller duplicate of the Bride's album,
is covered in a beautiful partner fabric and has thinner,
but still substantial lay-flat page spreads: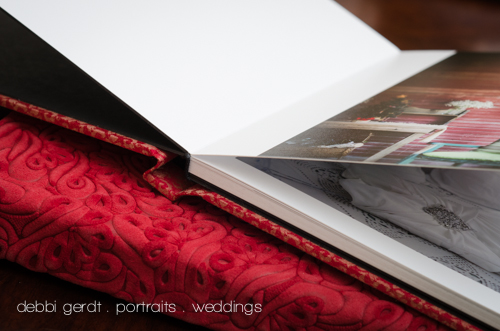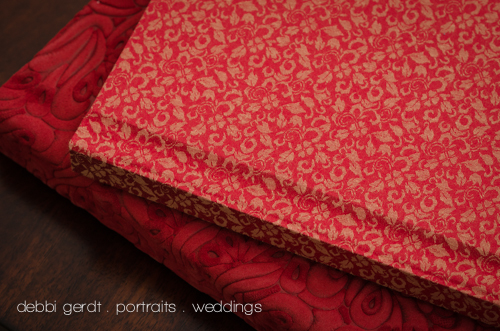 When UPS brings these boxes to my house it's 'Christmas'.
They're not my own books but I "ooooo" and "ahhhhh" just the same!
This was a beautifully coordinated set of four for a Bride, Parents, and Grandparents.
Coordinated not because they'll ever be seen together,
but because they all complement the color and style of Wedding Day.
What color and style theme do you have picked out?
Let's make a gorgeous custom set for you!
I have boxes (literally) of cover samples for you to touch and consider,
samples to hold and examine for yourself.
Size and shape (square, narrow landscape, or vertical portrait)
is up to you – that's "custom".
Three albums (10×10 and 2 duplicate 8×8) are included in Signature Plus Wedding Packages.
And extras are always available ala carte …
because there are parents AND Grandparents!
Christmas presents?
Done.