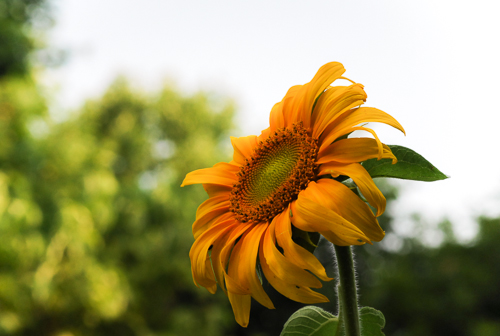 No sunflowers for us this year ( … this one from a few years ago).
I miss them – and the strawberries, zuchinni, beans, corn, asparagus and tomatoes.
The kids always 'loved' (not) seeing Dad walk in
with a 5 gallon bucket of beans to snap,
flats of berries to stem and wash,
or the endless zuchinni that just refused to stop growing.
(Seriously, zucchini has got to be one of the easiest things in the world to grow).
A friend mentioned her homegrown tomato this week
and I thought 'wow … I miss that'.
No real gardening space for us here right now
and the ground seems to be a little more challenging.
Unless you've had to dig holes in compacted red clay for a dozen
or so small bushes and various perennials you will not be able to appreciate what I'm saying!
I don't miss the North at all, I do miss black dirt!