I have a heart for newborn photography because I have a heart for newborns.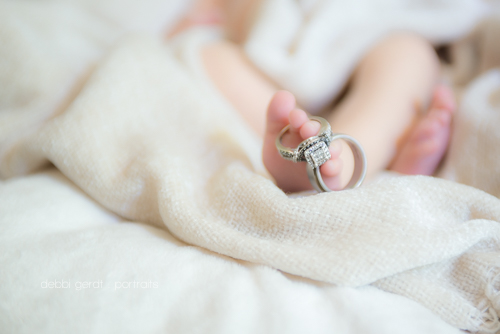 Having had 4 children and 5 miscarriages besides, the miracle of a baby is
something for which I'll never lose the appreciation.
I'm pro-life, and believe life begins at conception …
if that were not true there would be no growth!
And I've seen enough early sonograms to know that it IS a person
'in there' – often sucking their thumb.
As a very young person, you assume that any couple can have a baby,
and that every pregnancy results in a newborn.
Grownups with real world experience know we can't control 'life'.
Meeting Thomas Obadiah ("Obi Tom") last month was an especially sweet privilege.
He was a long time coming … a first baby for Jarrod and Angie!
He arrived just a few days before their 24th anniversary …
it was quite the celebration!