Monday at my routine appointment the Dr. asked
"so … what have you been doing the last 6 months?"
"hmmm …
… we totally gutted the kitchen, repaired plumbing and electrical,
remodeled with cabinets and counters.
Painted living room, entryways, trim and 10 white doors.
Emptied AND finished the basement … walls, floors, lighting, trim.
Daughter and her fiancé came home from Guam for a month.
We met his very nice family and cooked a Phillipine birthday meal!
… enjoyed the lake with all the kids.
Generally had company for 4 weeks."
Actually I didn't say all that. It was more like
"oh … we did some remodeling stuff and Bonnie came home" … lol
Before and After on the kitchen is here (though backsplash is yet to come)
Before ( … so much 'stuff' going on):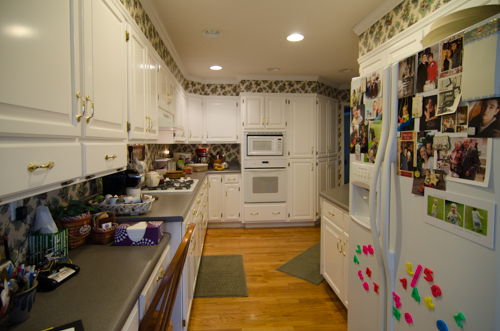 What we went down to ( … WHO leaves drywall that way?!):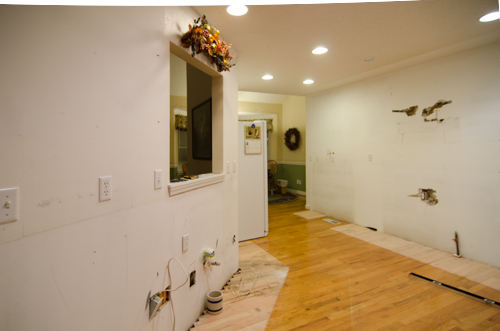 … and the end: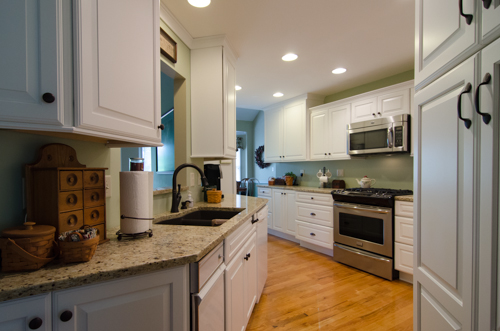 Paint color:Valspar Mint Frost.
Cabinets are by Schuler in White Icing (from Lowes).
Brown granite sink by Blanco, and a Delta bronze faucet.
Slide-in stainless stove is from Frigidaire, and the above range microwave is a Whirlpool.
Bronze hardware was open stock from Lowes,
and Rocky Tops of Chattanooga made and installed the granite counter tops.
In all honesty I'd do it again in a heartbeat.
It actually ended up looking like pictures I'd saved on Houzz.
(Go join Houzz if you haven't already … start some idea boards!)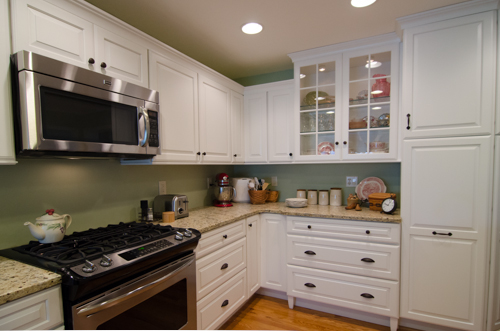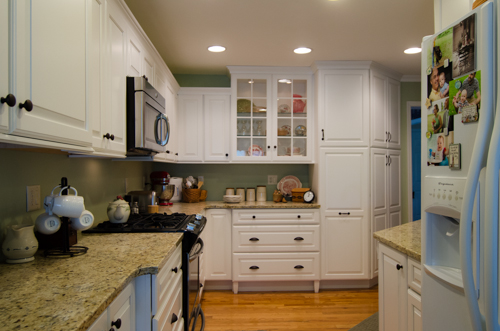 In the process, some funny (and some icky) things happened.
I'm now a lifelong fan of Lowes.
And if you're like me and enjoy watching HGTV you might enjoy seeing the rest of the project images:
Link: 2013 Kitchen Remodel
For awhile at least … I'm glad to be done.