When Bonnie was married in December
there were so many details to think about and put together!
Having been Mother-of-the-Groom 3 times in the last 5 years,
I found being Mother-of-the-Bride a whole 'nother story …
and the Bride was in Guam!
If you're a Mother of the Bride reading this … take your vitamins,
get plenty of sleep, do as much as you can in the months prior,
and hug your daughter every chance you get before she moves away!
Dad had 3 jobs:
* Pay for everything
* Give her away
* Make a cupcake stand (by Bonnie's request)
One of those was the expectation …
the second, one of the hardest things he's ever done …
and all three were 'labors of love' for his Bonnie girl.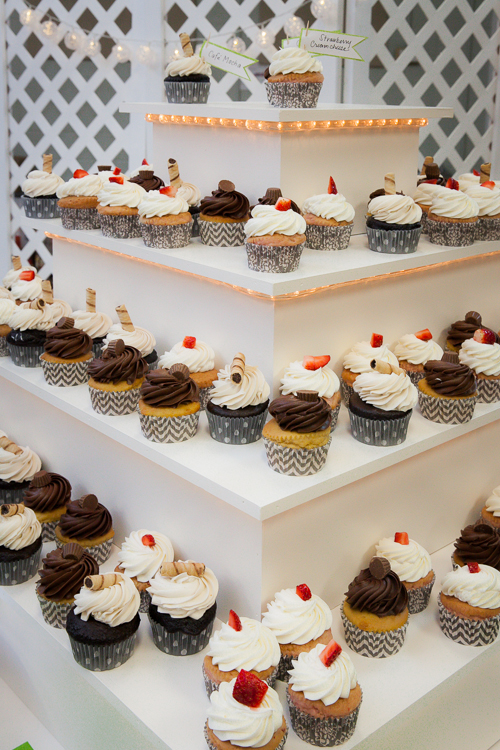 Today, pictures of the lighted cupcake stand Dad made
and a recommendation for The Bakery in Etowah.
If you haven't decided where to have your own cake or cupcakes made yet,
tell Eva I sent you and bring along your pictures and recipe ideas.
We had 3 flavors in mind, and Eva was happy to use liners we ordered from:
Sweets & Treats Boutique.
Andrew's friend Philip David Southern and wife Angela took pictures for us and downloaded
here for editing before heading back to Texas.
So when decorations were packed up, dinner eaten, and sparklers burned out,
we were left with very valuable PICTURES (… and about a hundred fifty cupcakes)!