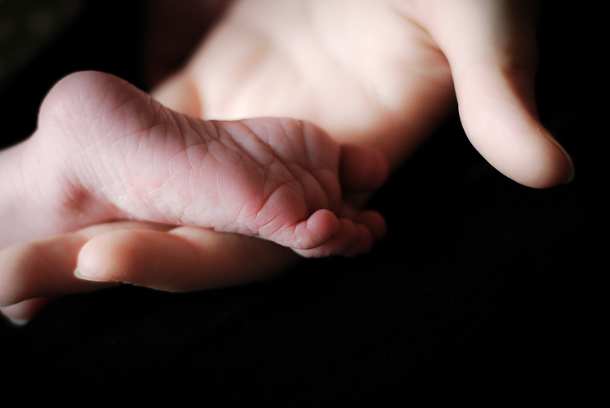 Soon it will be time for kids to head back to college
and there will again be no feet other than mine and husband's in the house.
I remember when our kids' feet were this small …
This little one was overdue in making an appearance but finally arrived in June,
waiting just long enough to make 'becoming first-time Mom and Dad'
even more interesting for our friends.
Always seems like that last month – when you can't breathe
and you're sleeping in the arm chair – just drags up to 'birth' day.
Then before you know it you're sitting at home in the rocker,
looking at the little hands and feet … and they are already months old!
I love being reminded, by pictures such as this, of what it was like
to have little feet around
(without getting up in the middle of the night to experience it!).