Week 3 without a kitchen …
We started planning and ordering in February and
are inching closer to not requiring an electric skillet for every meal.
I soooo look forward to sharing Before and Afters,
but for now a glimpse of what has been and where we're heading.
Though going white-to-white, we gain good changes and fix a LOT.
(The HGTV crews … that completely demolish, update and remodel a room in 3 days? …
only on TV is that even remotely possible.)
We had planned to strip wallpaper and paint the soffit above cabinets –
until we discovered it was a 'false front' and not drywall.
Down came everything with no soffit in the new plan.
And I don't know …
do you think there were enough handles and hinges?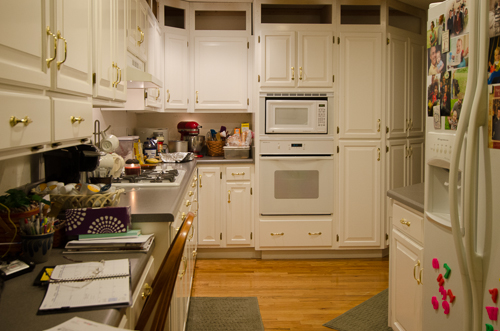 I'm thankful for a drywall, plumbing, and electrically proficient husband.
Be forewarned that once you start into this, you'll find a messy wall behind your cabinets,
a pipe will break, and at least one installer will say you need 'one more socket' …
after you've already finished and painted the walls.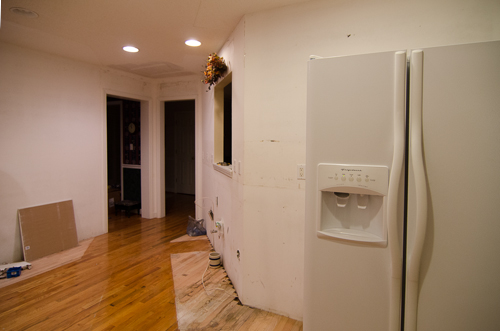 Paint color came from an inspiration pic on Houzz.
Houzz is 'Pinterest For The Home' on steroids!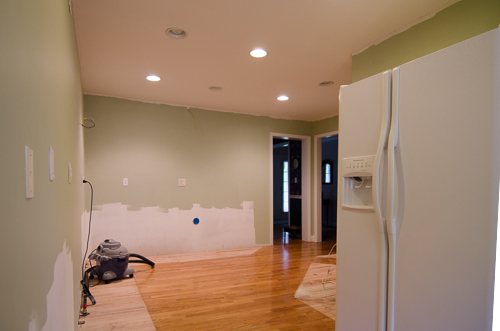 Cabinets started going in last week and we (I) look forward to counter space,
a better layout, the microwave not blowing a fuse at 3 minutes …
and being able to use the microwave and oven AT THE SAME TIME.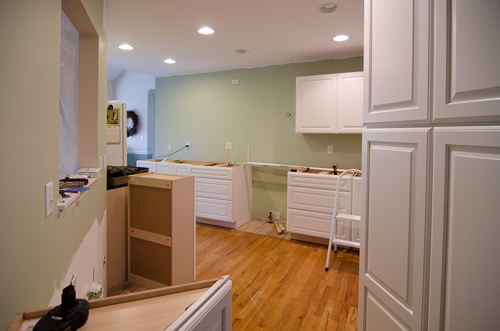 I fully understand Lowe's motto 'Never Stop Improving' …
because the kitchen is now making the living room look bad!