Ten days fresh from God …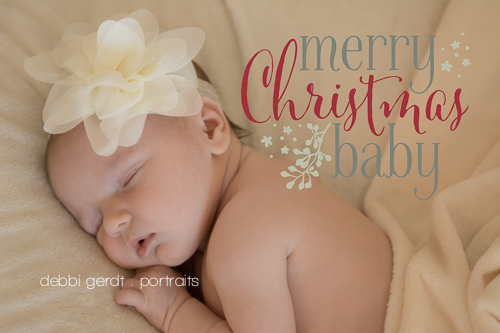 She didn't quite make it in time to wear the 'First Thanksgiving Day' outfits,
but this will be the 'Christmas to Remember' for mom and dad … and grandparents.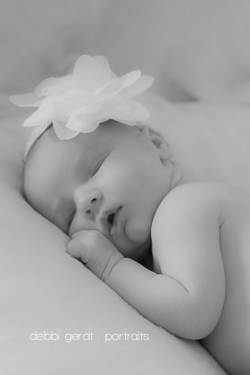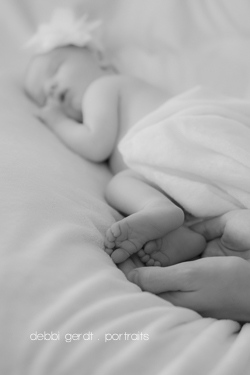 Few things make me happier than the opportunity to photograph a newborn …
each one perfect … absolutely.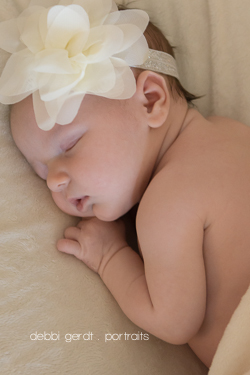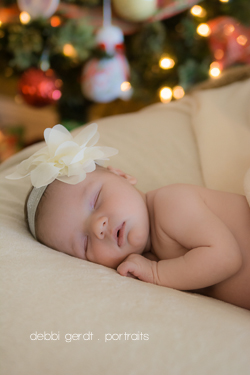 It's so worth it to capture life 'through the lens' at this stage.
The baby you see in the first week home is not the baby you'll see next week –
or even tomorrow … they grow and change so fast!
If you're a mom, you know that to be true and not just cliche.
One day the nest is empty and we miss this … a lot.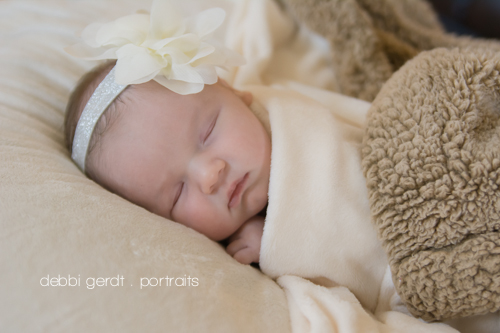 Best time for newborn portraiture is when baby is about 10 days old.
No need for mama to be out and about …
I happily come to you bringing everything needed –
including 'Dee' hugs!