debbi gerdt
CLEVELAND . ATHENS . KNOXVILLE TENNESSEE
Phone: 423.507.4350
Newborn Sessions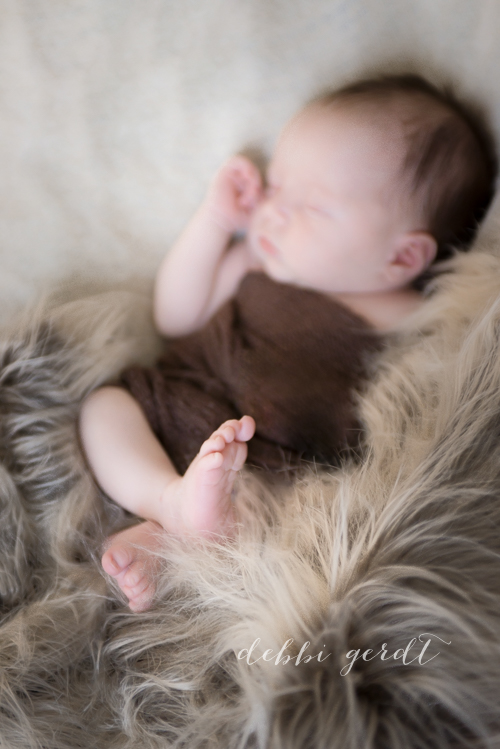 The newborn session …
baby and mom have my full attention and we're never ever in a hurry,
always and especially taking the necessary breaks for feeding, changing, or soothing.
It's important to enjoy special moments without rush,
and these will take place within a beautifully cozy and comfortable setting.
Newborn portrait collections start at $250.
Portrait sessions are followed with a separate viewing appointment
where you'll have the opportunity to see all your images,
and choose what you LOVE for wall art, albums, gifts, or files.
The baby season piece will be one of your family heirlooms.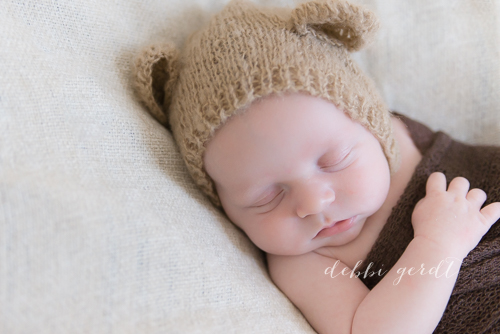 The ideal age for newborn pictures is between 7 and 10 days,
when they're still sleepy – and want to curl up in your arms.
And since I know exactly how hard it can be to get out with a new little one,
please … just 'arrive' – no need to dress up or 'make up'.
Come as you are … comfortable … because no one will be passing by or looking in …
one of the great things about a private studio!
I'll welcome you with a soft chair, soft pillows, a bit of refreshment and 'peace'.
My experience is not only in years of business but in having had 4 babies of my own
… I can relate to this sleepless time of life!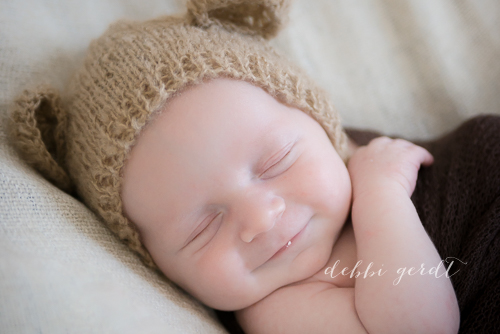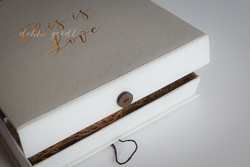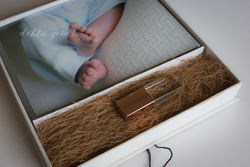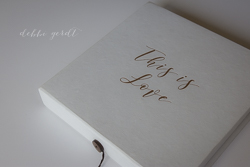 Is there a newborn or mama-to-be in your life?
You might consider gifting the mother-to-be with a newborn session package
which includes a set of custom announcements and prints.
The Boutique Baby portrait package makes a wonderful group-given shower gift.
It ends up being what they treasure most – long after clothes are outgrown!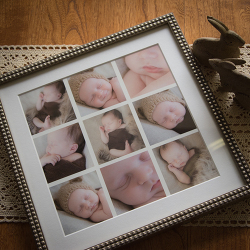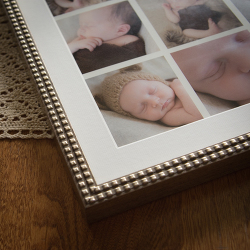 The Boutique Baby Portrait Plan
* 3 sessions (newborn, sitter, and first birthday or family session)
* 8 x 10 print with each session and
* delivery of "The First Amazing Year" 10 x 20 Collage Frame
with completion of all (3) sessions and the in-person viewing appointments
The Watercolor Deckle Edged Portrait: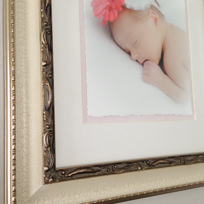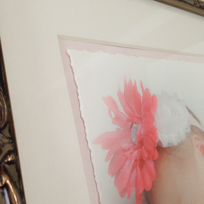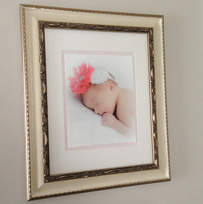 To block out and reserve a portrait session 'window' by due date, call 423.507.4350
or message through the contact form …
I'd be happy to give YOU a quick call!