debbi gerdt
CLEVELAND . ATHENS . KNOXVILLE
Phone: 423.745.4350
Photographing newborns and little ones is my heart.
I . Love . Babies.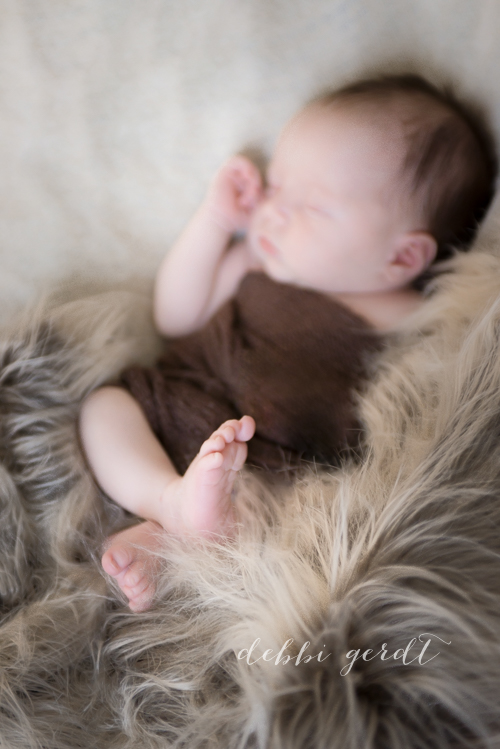 If you've never experienced professional custom portrait work,
prepare to be spoiled!
Baby AND mom have my full attention and we're never in a hurry,
always and especially taking the necessary breaks for feeding, changing, or soothing.
These are special moments and we take the time to enjoy them without rush,
within a beautifully cozy and comfortable private studio, with the offering of refreshment.
My time belongs to you … totally dedicated to you and your baby.
Sessions may take 1 to 2 hours, and result in a collection of 20 to 30 images to choose from
for wall art, albums, or alternative albums.
You'll be so glad to have a beautiful piece from 'baby season'!
It always becomes a family heirloom.
As a mom, I find great joy in nurturing newborns.
And as a professional, I'm extremely careful and mindful to photograph
your baby safely and gently, in a beautifully clean space prepared for quiet comfort.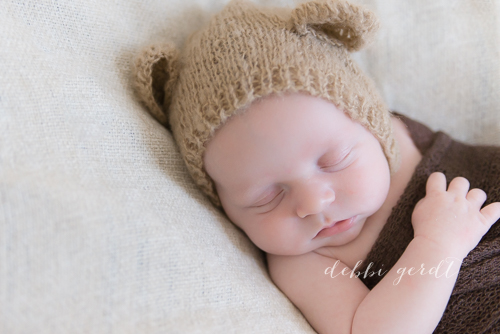 The ideal age for newborn pictures is between 7 and 10 days,
while they're still sleepy and curly. But if you happen to be past these early days,
be assured it's not unusual to capture newborns up to 30 days after birth.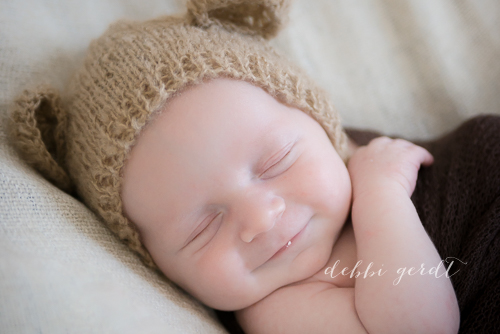 Is there a newborn or mama-to-be in your life?
Consider gifting with a newborn session package ($300) which includes her custom announcements.
Boutique Baby portrait packages make memorable group-given shower gifts.
And it ends up being what they treasure most – long after clothes are outgrown!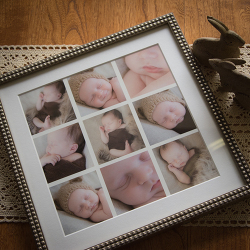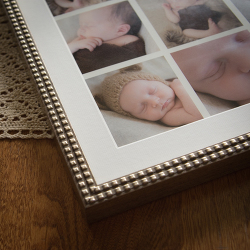 Boutique Baby sessions require a $125 session fee for capture time and editing.
Individual prints and/or digital files are a separate purchase and begin at $50 each.
Framed wall pieces begin at $150, and image collections at $65.
The Boutique Baby Portrait Plan ($175) offers
* 2 additional sessions (sitter and 1 year birthday or family)
* 8 x 10 Folio Print included with each session
* Delivery of "The First Amazing Year" 10 x 20 Collage Frame with
completion of all sessions and IPS (In Person) viewing appointments
* Portrait Plan must be purchased within 30 days of newborn session
The Watercolor Deckle Edged Portrait: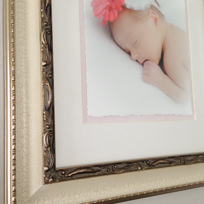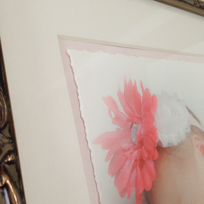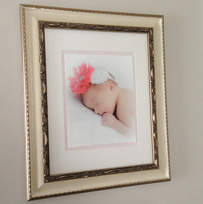 Call me at 423.507.4350
or message me through the contact form in the main menu.
I'd be happy to give YOU a quick call!