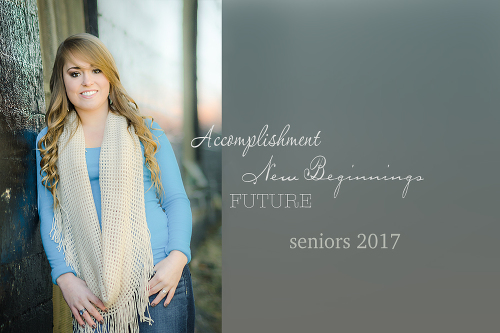 Just 3 more months and it's on to new beginnings!
Ashley was one of my seniors from a past year.
The day we took her pictures was early in October and it was 30 degrees.
We froze. But you'd never know it by her pictures!
There's still time for 2017 senior sessions.
While we might truly be through the cold days of winter,
YOU are not truly through senior year until you've enjoyed
a portrait session celebrating the accomplishment.
So many things have happened this year … sport tournaments,
hanging out with friends, (a tornado if you're local), music,
academics … perhaps college visits … applications.
Do you journal? … keep a calendar? …
No doubt it's full of things you never want to forget.
One last thing completes the milestone year and marks
a new beginning … your senior portrait session.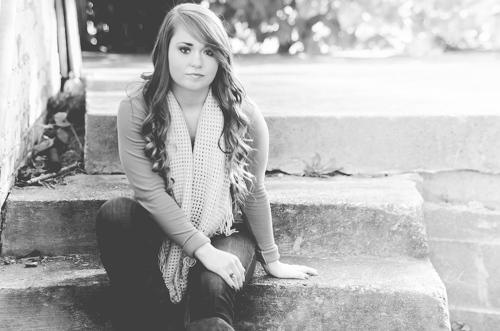 Senior sessions local to Athens and Cleveland reserve at $150
for session capture and editing time … Starbucks for you and a friend!
Need more details or a session date?
Contact Form is linked in the menu above or call:
423.507.4350
For more session info, visit: "Time In A Bottle"