After a weekend of family celebrations, Max's mom and dad
were hankering for some time a 'sleep in day' …
at least later than 5:30 AM!
'Almost one' Max got to spend the night with us – and he did such a good job!
Slept from 8 til 6:30 in the morning …
and was happy to talk and coo in bed 'til 7.
There's nothing like a baby in the house.
And while it was refreshing to have an evening and day of 'rest',
I know Dave and Katie were glad to get him back …
From the iphone …
Max and his Lovey: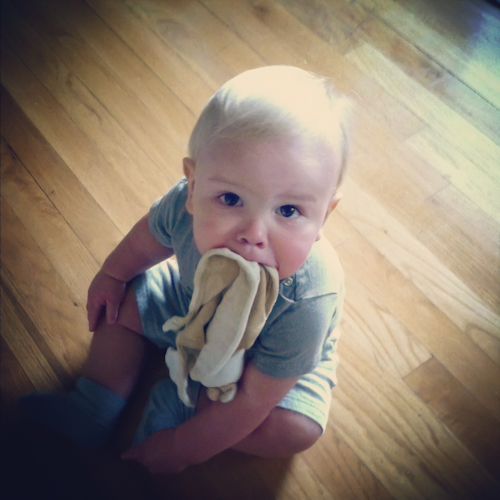 Who could resist that face?
Not me … definitely not me.