The great thing about wedding details is that they can help tell the story
of family and friends – in addition to the event itself.
At this particular wedding, people came from EVERYWHERE.
And a bit of special interest (with appreciation for their travel)
became a vital part of the reception 'seating' …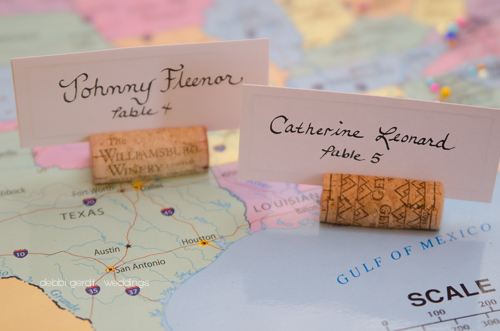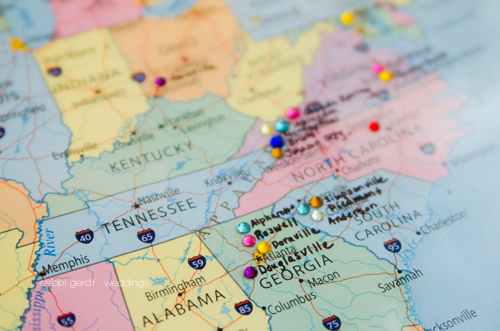 Place cards in wine corks provided a small 'souvenir'
as well as direction for seating …
table assignment being included with the name …
while the location of the guest's home was marked on the world map with a 'jewel'.
That's a lot of cork … and the start of some interesting conversation!
You can find more ideas for place card seating on Pinterest
(in case you didn't know that already :)
Take a peek and maybe discover the seating idea that fits your venue perfectly!
While you're there, 'follow' my own collection of wedding ideas.
If I were ever to get married again
(which is a big BIG 'No' since I'm already married to the man of my dreams)
I'd be using all these ideas myself. Instead, I happily share them with you …
Call me and lets get some of YOUR wedding pictures on Pinterest!
Imagine that …
Your own wedding picture being just the pin someone is looking for
as their own great 'have to do' idea … Boom.